I purchased the Lil Blue Boo doll dress pattern awhile back and decided to get to work making dolly dresses for Christmas presents. I cut out about 10 and sat down and made 6 in one setting!! These are so incredibly easy. And they are a great way to use scraps.
They were supposed to be Christmas presents but then my girls found them while they were out to be photographed. So I let the girls pick out a couple that they wanted and then saved the rest to give out to other little girls who don't snoop out presents!
I would recommend this pattern for all!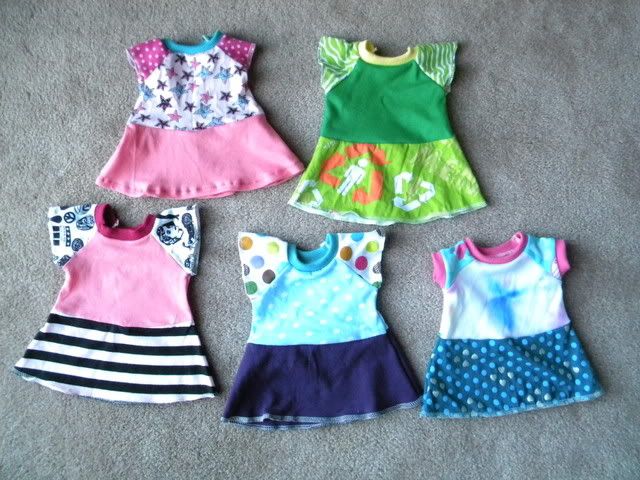 This dress is intended as a gift to go along with a matching outfit for a friend's daughter. It has tiny matching leggings!!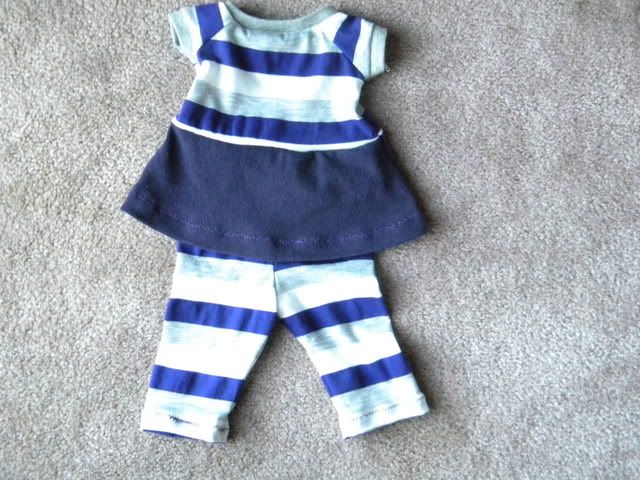 Aren't these just the cutest little things!