I made Theo Leo a few things for Christmas! I figured since he is only 2 he wouldn't remember that I only got him clothes. But then I felt guilty about only sending clothes so I let my girlies pick out 2 other presents.
Here are the gifts that I made for him recently. 3 shirts! I figure messy little boys can never have too many shirts right! Same pattern as I used before, Ottobre Design 1/2010 #6 size 86.
(And all of these fabrics are from my recent order from Girl Charlee! Love her stuff!!!)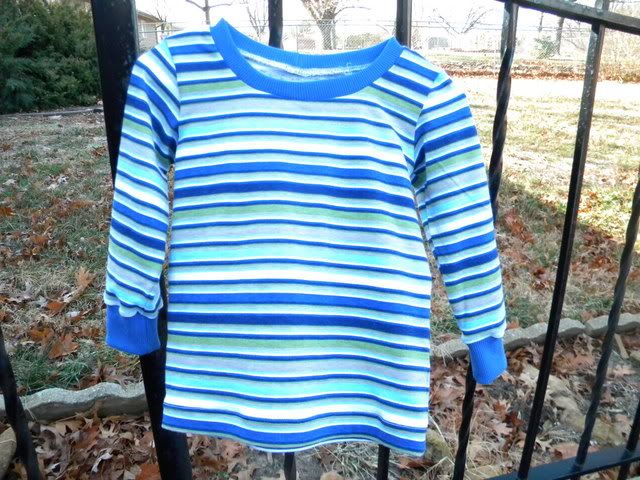 For some reason, anytime I look at this shirt I immediately think of Snakes on a Plane....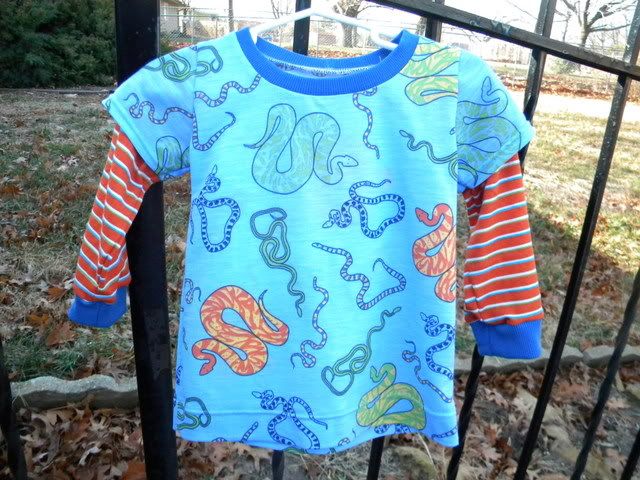 Look at these tags! Aren't they cool! I bought them from
this etsy shop
! She has such cool tags! My favorite is the cassette tape that says, handcrafted old skool.
And finally, I made him some more pants like the ones I sent back in October. I love the pattern and I love the cuffs at the hem. That way they grow with him and they keep his little ankles warm!
Pattern: Ottobre Design 4/2010 #11 in size 86. The brown cord is from my stash but the green cord is from a pair of children's European cord pants I bought at Goodwill for like $1. Another cotton lycra waistband with elastic in it.
Look at these pockets on the back! I hope they aren't a hazard or anything! But I think they look cool!