It seems a lot of my time lately has been used making random items for presents or that my girls need. They aren't in need of a whole wardrobe so they get pieces here and there. Probably not a good way to build up their clothing selection because then it's hard to match pieces. So then I have to make leggings to match a shirt, or a shirt to match a pair of pants. But I digress..... Here are a few randoms that were recently completed!
A basic shirt for Nin. She likes to layer in weird combos. But there are bigger fights for me to deal with, so she just wears what she wants as long as it is weather appropriate! She does pick some doozies though!
Mamu Sabrina as a shirt.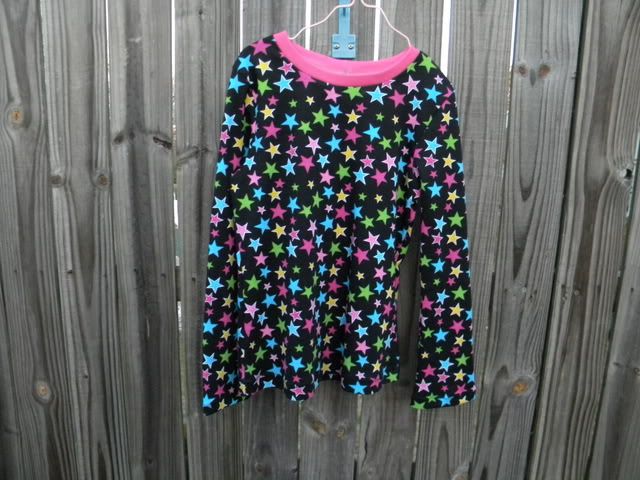 Another Sabrina but color blocked. The owl fabric is actually a tank top I picked up at Walmart on sale for $.97 last fall! It was a size girls 16, but I often look at clothes as fabric and not as something that my girls can wear. If it's a fabric I like I will often just buy it and cut it up!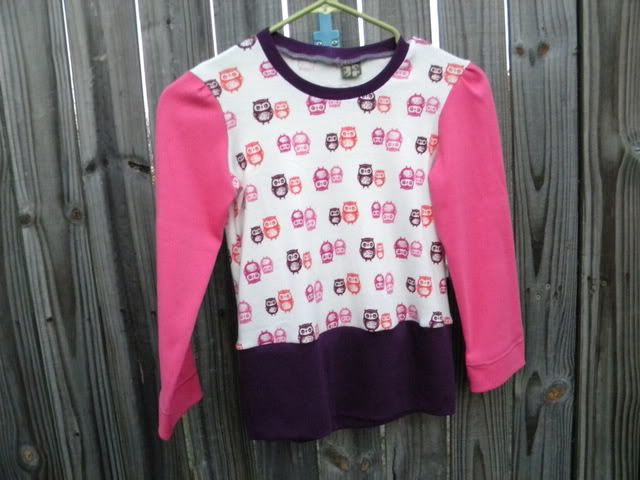 Mamu Sabrina as a dress! Made with cute fabric from the Roxy clothing line that I bought at Girl Charlee.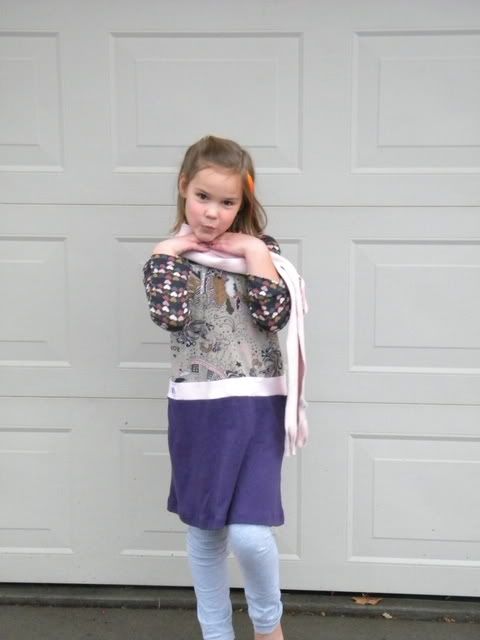 There is a pink hood in the back but she didn't want to put it up because then it would cover up her feather!
Another cute tag!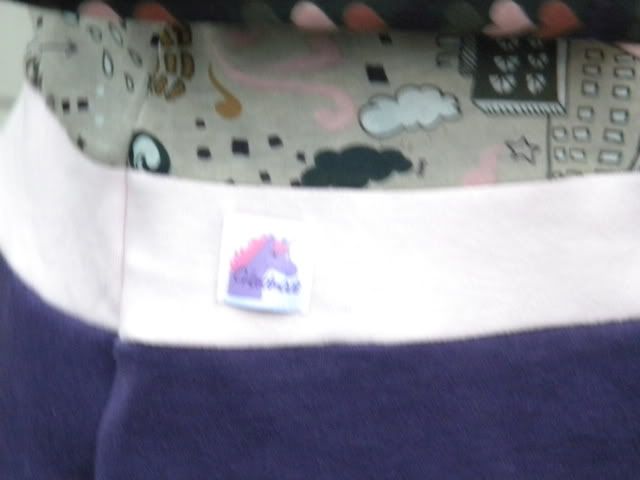 This is the outfit that matches the dolly dress! Yet another Sabrina for a gift. Made with an upcycled t shirt I picked up at Goodwill.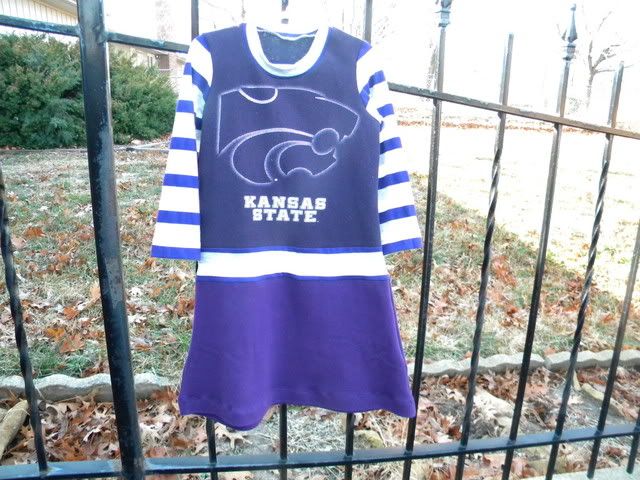 Matching leggings!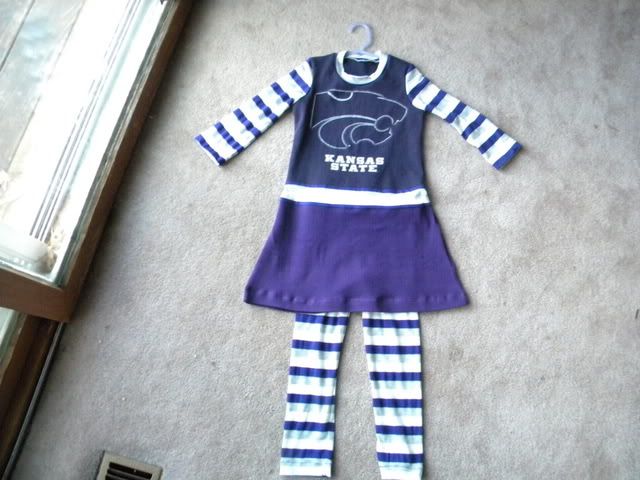 Here is the doll dress, remember?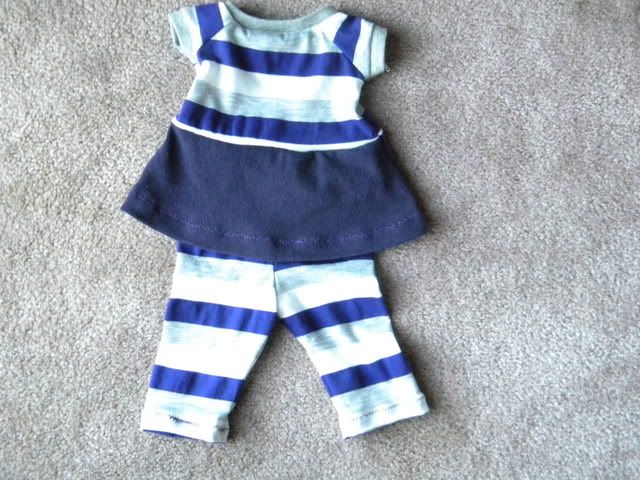 Oh, and the rest of the 10 dolly dresses that I cut out. My girls didn't know about these so they got them for Christmas.
And finally, another Mamu Sabrina. I guess I should have just named this post, the Mamu Sabrina lovefest. Maybe it wasn't so random afterall!