So she's not a baby, but she's my baby! And gets lots of new clothes, mainly because she won't stop growing. She likes wearing soft pants and hates jeans. Tights are iffy anymore, so I stuck to tunics and leggings. It seems to be a pleasing combination for the girls her age...
From the new Ottobre, 6/2011. In size 134. Originally this top had pockets in the side seam. I even cut the pockets out. But I got busy serging and just serged that side seam right up. Before putting the pockets in it. So this top is pocketless. But that's okay. She would probably just stick random stuff in them that I wouldn't check for before throwing it in the wash. You know, like chapstick. Or crayons. Or rocks from the school playground.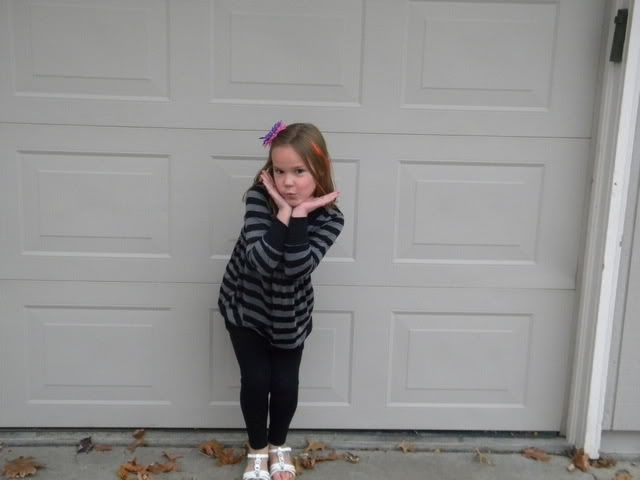 The next tunic and leggings come from Ottobre 1/2011 and 4/2004. The top, which she calls her ruffle butt shirt is really the peacock shirt from Ottobre 1/2011. In size 134. Made almost entirely from Girl Charlee fabrics. God how I love her fabrics! The leggings are from Ottobre 4/2004 and are just a basic pair of leggings which I added ruffles to the bottom of. Very cute! And they cost me about $4.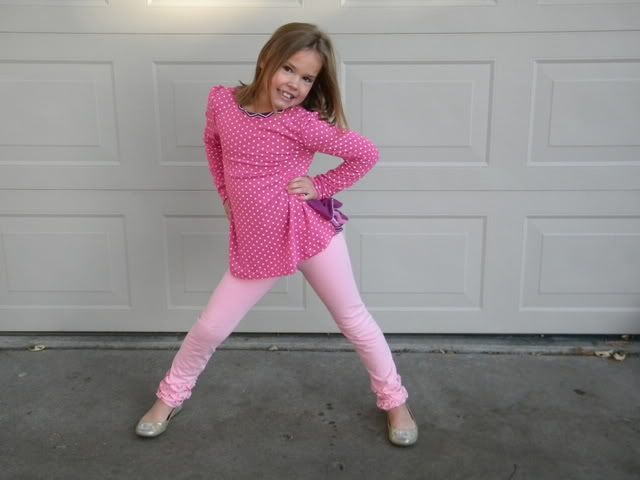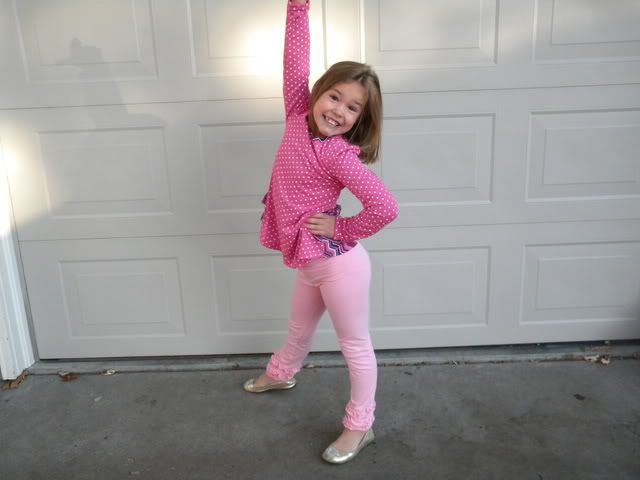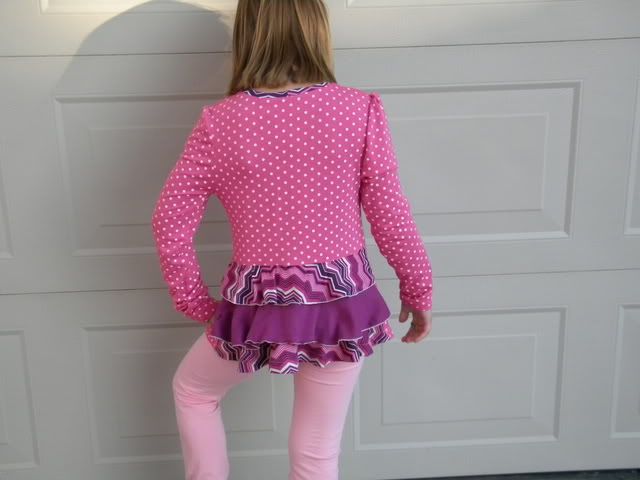 The ruffles on the leggings
And because she doesn't have enough soft pants, I made her just a few more pairs of leggings.
gray
brown with little hearts